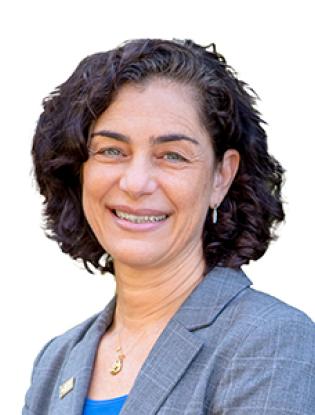 Executive Vice President and Chief Transformation Officer
Debra Fields is City of Hope's executive vice president and chief transformation officer.
Fields' unique role brings together several administrative system functions and capabilities all aimed at creating an environment that enables City of Hope to transform the healthcare landscape for cancer patients. She leads human resources and talent stewardship; diversity, equity and inclusion (DEI); culture and experience; internal and external engagement; communications and marketing; enterprise program management; strategic initiatives navigation, organization effectiveness and change; and legal and compliance.
Under her leadership, City of Hope has built a unique model that blends academic and community medicine, enabling patients to get the right diagnosis ― and right care ― at the right time and place. With the acquisition of Cancer Treatment Centers of America, Fields is designing a national cancer care and research system that is focused on bringing world-class care and leading-edge science to patients across the nation.
Fields has a strong commitment to DEI, and believes it is foundational to addressing health inequities and disparities.
Prior to her current role, Fields served as City of Hope's chief risk officer and privacy officer, where she oversaw the corporate compliance office and the department of internal audit.

Fields joined City of Hope in October 1998 as its first chief compliance officer. Prior to joining City of Hope, she served as in-house counsel at The George Washington University.

Fields obtained her juris doctorate, cum laude, from Harvard Law School in Cambridge, Massachusetts, and her undergraduate degree, magna cum laude, from Brandeis University in Waltham, Massachusetts.
Degrees
J.D., Harvard Law School
B.S., Brandeis University