Eric H. Radany, M.D., Ph.D.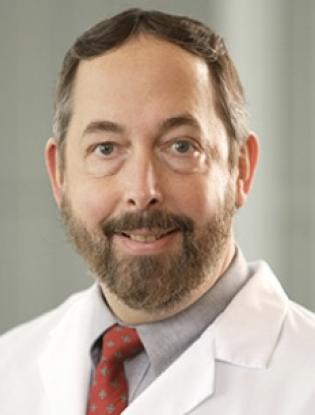 Radiation Oncologist
Clinical Expertise
Pediatric Cancers
Breast Cancer
Brain and Central Nervous System Tumors
Stereotactic Radiosurgery
Image-guided Intensity Modulated Radiation Therapy/TomoTherapy
Electronic Brachytherapy
Research Area
Radiation Treatment for Breast Cancer and Head and Neck Cancers
Appointments
Associate Professor, Department of Radiation Oncology
Eric Radany, M.D., Ph.D., was winning awards for his clinical and investigative skills even before he finished medical school. At City of Hope since 2004, Dr. Radany has decades of experience as a radiation oncologist, and a well-earned reputation as an acknowledged expert in the field.
His expertise includes such advanced procedures as stereotactic radiosurgery, conformal radiotherapy, image-guided radiotherapy, and TomoTherapy. His primary interest is in radiation biology, using systemic agents to sensitize the effects of radiation against cancer. Dr. Radanyalso treats pediatric cancers and brain cancers.
As a nationally recognized authority, Dr. Radany has authored dozens of scholarly papers and serves as editor or reviewer on several prestigious scientific journals. He is a sought-after expert and an anchor of our radiation oncology team.
Basic Text Field
1978 -1984, Stanford University School of Medicine, Stanford, CA, combined M.D./Ph.D.
1977 - 1978 M.S. Chemistry University of Rochester, Rochester NY
1973 -1977, University of Rochester, Rochester, NY, B.A., Chemistry and Biology
1986 -1989, University of Pennsylvania School of Medicine, Philadelphia, PA, Residency, Radiation Oncology

1984 -1986, National Cancer Institte, National Institute of Health, Residency, Anatomic Pathology
1989 -1992, GW Hooper Foundation, University of California, San Francisco, CA, Fellowship
Basic Text Field
2004 - Present - Clinical Associate Professor and Attending Physician, Department of Radiation Oncology, City ofHope, Duarte, CA
2004 - 2009 - Adjunct Professor in Radiation Oncology, University of California, Irvine, Irvine, CA
1999 - 2004 - Assistant Professor and Attending Physician in Radiation Oncology, In Line Series ,University ofCalifornia, Irvine, Irvine, CA
1998 - 1999 - Attending Radiation Oncologist, Veteran's Administration Medical Center, MI
1992 - 1999 - Assistant Professor and Attending Physician in Radiation Oncology, University of Michigan, AnnArbor, MI
2002 - UCI COM candidate for Burroughs-Wellcome Fund Clinical Scientist Award in Translational Research
2001 - UCI COM candidate for Burroughs-Wellcome Fund Clinical Scientist Award in Translational Research
1991 – 1994 - NCI Clinical Investigator Award
1989 - ASCO Young Investigator Award American Society of Clinical Oncology
1989 – 1991 - ASTRO Research Fellowship American Society for Therapeutic Radiology and Oncology
1989 – 1991 - RSNA Research Fellowship Radiological Society of North America
1989 – 1991 - Anna Fuller Fund Postdoctoral Fellowship
1980 - NATO/EMBO Travel Award supporting attendance for presentation at NATO ASI/EMBO Lecture CourseChromosome Damage and Repair, Godoysund, Norway
1978 - Medical Scientist Training Program USPHS Fellowship Grant
1977 - B.A. cum laude
Phi Beta Kappa (University of Rochester)
McLendon G, Radany EH. Is protein turnover thermodynamically controlled? J Biol Chem 253:6335-6337, 1978.
Radany EH, Friedberg EC. A pyrimidine dimer DNA-glycosylase activity associated with the v geneproduct of bacteriophage T4. Nature 286:182-185, 1980.
Friedberg EC, Anderson CT, Bonura T, Cone R, Radany EH, Reynolds RJ. Recent developments in theenzymology of excision repair of DNA. Prog Nuc Acid Res Mol Biol 26:197-215, 1981.
Friedberg EC, Bonura T, Love JD, McMillan S, Radany EH, Schultz RA. The repair of DNA damage: Recent developments and new insights. J Supramol Struct Cell Biochem 16:91-103, 1981.
McMillan S, Edenberg HJ, Radany EH, Friedberg RC, Friedberg EC. Den V gene of bacteriophage T4codes for both pyrimidine dimer-DNA glycosylase and apyrimidinic endonuclease activities. J Virol 40:211-223,1981.
Radany EH, Friedberg EC. Demonstration of pyrimidine dimer-DNA glycosylase activity in vivo: Bacteriophage T4-infected Escherichia coli as a model system. J Virol 41:88-96, 1982.
Bonura T, Radany EH, McMillan S, Love JD, Schultz RA, Edenberg HJ, Friedberg EC. Pyrimidine dimer-DNA glycosylases: Studies on bacteriophage T4-infected and on uninfected Escherichia coli. Biochemie 64:643-654, 1982.
Radany EH, Friedberg EC. Measurement of repair patch size by quantitation of nucleotides excisedduring DNA repair in vivo. J Virol 47:367-369, 1983.
Radany EH, Naumovski L, Love JD, Gutekunst K, Hall D, Friedberg EC. Physical mapping and completenucleotide sequence of the den V gene of bacteriophage T4. J Virol 52:846-856, 1984.
Restrepo C, Macher AM, Radany EH. Disseminated extraintestinal isosporiasis in a patient with acquiredimmune deficiency syndrome. Am J Clin Pathol 87:536-542, 1987.
Radany EH, Nguyen HT, Minton KW. Activities involved in base excision repair of bacteriophage T4 andlambda DNA in vivo. Mol Gen Genet 209:83-89, 1987.
Hsieh C-L, McCloskey RP, Radany E, Lieber RM. V(D)J recombination: evidence that a replicativemechanism is not required. Molecular and Cellular Biol 11:3972-3977, 1991.
Radany EH, Brenner M, Besnard F, Bigornia V, Bishop JM, Deschepper CF. Directed establishment of ratbrain cell lines with the phenotypic characteristics of type 1 astrocytes. Proc Natl Acad Sci 89:6467-6471, 1992.
Canman CE, Radany EH, Parsels LA, Davis MA, Lawrence TS, Maybaum J. Induction of resistance tofluorodeoxyuridine cytotoxicity and DNA damage in human tumor cells by expression of Escherichia colideoxyuridine triphosphatase. Cancer Res 54:2296-2298, 1994.
Dietrich WF, Radany EH, Smith JS, Bishop JM, Hanahan D, Lander ES. Genome-wide search for loss ofheterozygosity in transgenic mouse tumors reveals candidate tumor suppressor genes on chromosomes 9 and16. Proc Natl Acad Sci 91:9451-9455, 1994.
Chang CL, Zhu X, Thoraval DH, Ungar D, Rawwas J, Hora N, Strahler JR, Hanash SM, Radany EH. NM23-H1mutation in neuroblastoma. Nature 370:335-336, 1995.
Pu A, Sandler HM, Radany EH, Blaivas M, Page MA, Greenbert HS, Junck LR, Ross DA. Low grade gliomas:Preliminary analysis of failure patterns among patients treated using 3-D conformal external beamradiotherapy. Int J Radiat Oncol Biol Phys 31:461-466, 1995.
Lawrence TS, Davis MA, Chang E, Canman CE, Maybaum J, Radany EH. Lack of dependence of FD Urd-mediated radiosensitization on cytotoxicity. Radiat Res 143:281-285, 1995.
Thoraval D, Asakawa J, Kodaira M, Chang C, Radany E, Kuick R, Lamb B, Richardson B, Neel J, Glover T,Hanash S. A methylated human 9 Kb repetitive sequence on acrocentric chromosomes is homologous to asubtelomeric repeat in chimpanzees. Proc Natl Acad Sci 93:4442-4447, 1996.
Radany EH, Hong K, Keshavarzi S, Lander ES and Bishop JM. Mouse Mammary Tumor Virus/v-Ha-rastransgene-induced mammary tumors exhibit strain-specific allelic loss on mouse chromosome 4. Proc NatlAcad Sci U S A 94:8664-9, 1997.
Ratings and reviews below are gathered from the Press Ganey Clinician and Group Consumer Assessment of Healthcare Providers and Systems (CG CAHPS) survey. CG CAHPS is a standardized survey that is used to measure a patient's experience in the physician office setting. Ratings are an average of all responses to questions about a provider's care, with 5 stars being the highest.
Ratings
5.0
Show respect for what you say
5.0
Spend enough time with you
5.0
Provider listen carefully to you
4.9
Provider explain in way you understand
4.8
Know important info medical history
4.8
Recommend this provider office
---
Reviews
This provider is an outstanding, excellent, thorough communicator
- Verified patient
Short staffed and little effective communication btwn patients and staff that day
- Verified patient
All very well.
- Verified patient