National Hardware/Homebuilding Industry
Building a small group into a strong nationwide team.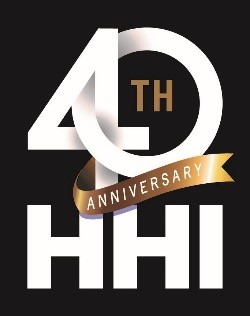 In 1983, a small group of philanthropic leaders formed the National Hardware/Homebuilding Industry with City of Hope. The group has grown to encompass a nationwide cross-section of manufacturers, retailers, distributors, manufacturers' representatives and related members. Today, the National Hardware/Homebuilding Industry remains one of the strongest teams in City of Hope's national network of dedicated volunteers.
Since its inception, the industry has raised more than $175 million. This industry's support has been instrumental to City of Hope's research, treatment and education. A testament to the impact of these volunteer efforts, the National Hardware/Homebuilding Industry Legacy Research Center houses laboratory studies in virology, molecular pharmacology and molecular medicine, among others — the basic science that fuels future advances. This commitment has helped City of Hope transform medical science and save lives worldwide.
The National Hardware/Homebuilding Industry and Building Hope together provide a unique platform for competitors and colleagues alike to network, have fun and support a great cause.
Our Safety Measures
To help maintain a healthy environment, enhance safety and lower the risk of COVID-19 spread, all events will have special protocols in place. For more information please email your City of Hope contact.