Northern California Food Industries Circle
Bringing lifesaving ingredients to patients fighting life-threatening diseases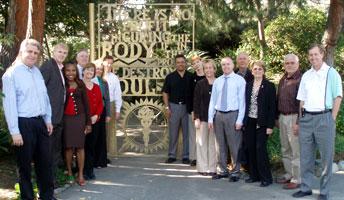 Created in 1978, The Northern California Food Industries Circle (NCFIC) represents a unique combination of retailers, brokers, manufacturers and associated vendors committed to support City of Hope's humanitarian efforts.
Information
The NCFIC's Board of Directors, comprised of 70 leading executives from every corner of the trade, exemplifies the scope of this volunteer effort. These dedicated individuals are joined by hundreds of companies and colleagues and consistently meet and exceed fundraising goals. To date, that total is more than $40 million to support lifesaving research, treatment and education programs at City of Hope.
Support
Workplace Giving
programs engage, inspire and motivate employees. They boost corporate social responsibility and team morale and offer a number of easy ways to give and raise money for City of Hope. Current Workplace Giving partners include Save Mart Supermarkets, Co-Sales and The Performance Group – North.
Cause marketing partnerships can range from product promotions, customer donation add-on programs to social media campaigns.
NCFIC Emerging Leaders
are food industry young professionals supporting City of Hope through a series of networking, social and fundraising activities.