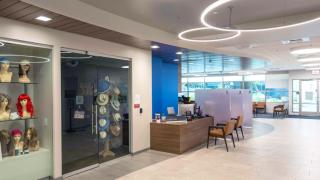 Positive Image Center: A Beautiful Way to Feel
At City of Hope, we believe in treating the whole person for optimum healing. The Positive Image Center, located in the Southeast Ambulatory building on our Duarte Campus, is a welcoming and supportive environment where our oncology-trained, licensed cosmetologists can minimize the visible side effects of cancer for men and women.

We provide the following services and support:
Complimentary haircuts and head shaves
Custom wig fittings and cuts
Pre-and post-mastectomy fittings
Product consultation and retail
Demonstration of eyebrow application
Head wrap and scarf tying techniques
Scalp treatment
Our specialty boutique offers a dedicated space to shop for products that are right for you, including:
Wigs
Wig accessories-shampoo, conditioner, combs, wig stands and liners
Hats for men, women and children
Scarves
Sleep caps, beanies, turbans and bandanas
Post-op mastectomy bras and camisoles
Breast prostheses
Lymphedema sleeves
Miaderm cream for radiation burns
Non-toxic nail polish and polish remover
Eyebrow make-up kits
Vaginal dilators
Astroglide and pomegranate oil vaginal moisturizers
Aluminum-free deodorant
You lost your hair. Now what?
In-person and virtual classes.
Learn about hair loss  and scalp care in cancer treatment and ways to manage it.
Chemotherapy
Emotional suffering and ways to cope
Cold capping
Post-chemo hair
Scalp care tips
Contact Maiya Spinks at 626-218-9105 or mspinks@coh.org for questions or stop by the Positive Image Center, Duarte campus.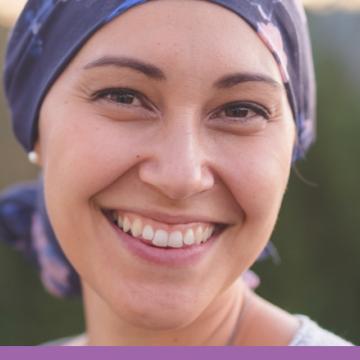 Look Good Feel Better Live!
Virtual Workshops
These workshops provide live instruction, tips, and tricks for dealing with visible side effects of cancer treatment. These free, one-hour, online group workshops can be done from the comfort and privacy of home.


Five available sessions:
Skin care and cosmetics application;
Wigs and head coverings for managing hair loss, including scarves and turbans;
Body image, wardrobe and styling tips;
Scarf tying techniques;
Nail care treatment
Register today, use Site Referral Code CI91010
Leukemia Survivor Caitlin Herron: How Supportive Care Helped Me
City of Hope leukemia survivor, Caitlin Herron, talks about the support she and her family received from City of Hope's Department of Supportive Care Medicine while she was in treatment.
Watch
Thriving After Cancer Series
videos to learn about the products and services available at the Positive Image Center to help with concerns of intimacy, loss of sexual desire and sexual health.  
Contact Us